Our Annual General Meeting (AGM) provides members with the opportunity to listen to reports from the Board of Directors, Credit and Supervisory committees on how their Credit Union has performed during the previous financial year. In this forum, members are encouraged to question and participate in the important decisions being made in their financial cooperative for the future.
Members are asked to specifically note that this year's AGM will be held on Saturday June 10th 2017 at The Lloyd Erskine Sandiford Centre, Two Mile Hill, St. Michael at 9:30 a.m.
​This year's meeting will once again feature the electronic counting system for tabulating votes collected at the meeting. This system allows for a more efficient and speedier counting process whereby results will be available as soon as the last ballot is cast.
Review the nomination guidelines, complete the requisite forms and return the completed nomination to Clarence Greenidge House, Keith Bourne Complex, Belmont Road by 4:00 p.m. on Saturday May 27th, 2017.
Ascertainment of a Quorum
Prayers
Apologies for Absence
Welcome
Acknowledgement of Other Organizations
Adoption of the Standing Orders
Report of the Credentials Committee
Commencement of Voting for election to the Board of Directors, Credit Committee and Supervisory Committee
Report of the Board of Directors
Report of the Credit Committee
Report of the Supervisory Committee
Minutes of the Last Annual General Meeting held on June 18th, 2016
Matters arising from the Minutes of the Last Annual General Meeting held on June 18th, 2016
Minutes of the Special General Meeting held on March 16, 2017
Matters arising from the Minutes of the Special General Meeting held on March 16, 2017
Consideration of the Financial Statements and Auditor's Report for the Year Ended March 31st, 2017
Closure of voting for the Board of Directors, Credit Committee and Supervisory Committee
Legacy Foundation Presentation
Appropriation of Surplus
Fixing of Maximum Liability
Appointment of Auditors
Resolutions
Results of Elections to the:

Board of Directors
Credit Committee
Supervisory Committee

Any Other Business
Vote of Thanks
Signed by Order
Kerry-Ann King
Secretary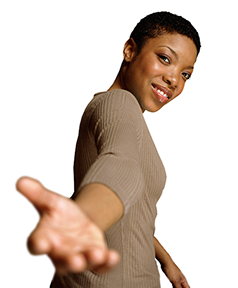 Call us: (246) 430-5200
Toll-free 1-866-800-6146
UK Freephone 0808-234-1327
Fax: (246) 437-8745
E-mail: contact@bpwccul.bb
© Barbados Public Workers' Co-operative Credit Union Limited